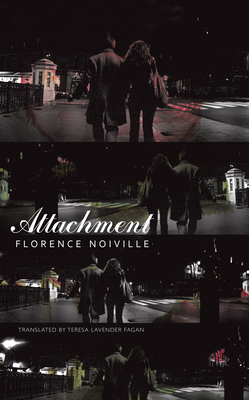 Attachment (The French List) (Hardcover)
Seagull Books, 9780857422330, 128pp.
Publication Date: May 15, 2015
* Individual store prices may vary.
Description
When Anna discovers a long letter that her mother Marie wrote, Marie has been dead for some time, and Anna is shocked to learn that her mother disappeared with a secret. The letter is addressed to Marie's first great love, a much older teacher who she describes as a great dinosaur. In this gripping novel by Florence Noiville, we follow along with Anna as she tries to unravel the mystery of her deceased mother's past. She takes her questions to her family and to her mother's friends: Did Marie send the letter? Was it received? Who was this man, and is he still alive? In a desperate search, she tries to piece together the clues.
            Attachment explores the obsessive relationship of love, observing both mother and daughter under its magnifying glass. Readers ultimately find Anna and Marie both seeking answers to the same question: What is there inside of us that makes us become so attached to someone we never should have approached? The novel also questions the link between love and writing, the stories that love inspires, and the way in which we construct and own the story of our lives.
Praise for the French edition
"With the discovery of the letters sent (or maybe not) to a lost lover, the reader finds him- or herself bewitched by the sweet melancholy of passing time through the strength and beauty of personal connections and the words used to describe them."—La Vie
 
"This study of love—a vast and delicate subject—is told with grace. It resonates long after reading."—Femina
About the Author
Teresa Lavender Fagan is a freelance translator living in Chicago; she has translated numerous books for the University of Chicago Press and other publishers.
Praise For Attachment (The French List)…
"The novella challenges and stretches our ethical intuitions, yet, pleasingly, offers no final moral dictum."
— Times Literary Supplement
"A riveting new novel. . . . Enchanting. . . . Despite its 125 pages, the fascinating and richly drawn characters within are vivified as though portrayed in a work four times as long."
— New York Journal of Books
"Noiville reconstructs and considers the affair, from the points of view of Marie as well as several others, nicely, balancing the discomfiting aspects well with the apparently genuine deeply-felt bond between the lovers. How much that attachment truly meant is also revealed in the novel's nicely turned conclusion, as Anna learns, in her final foray in search of answers and in adding up the accumulated evidence, more about her mother than she could possibly have expected—a surprise ending, of sorts, that lends the story considerably more haunting weight."
— Complete Review
or
Not Currently Available for Direct Purchase