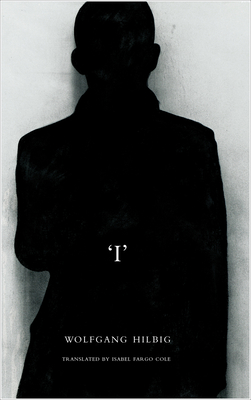 'I' (The German List) (Hardcover)
Seagull Books, 9780857422347, 312pp.
Publication Date: August 15, 2015
Other Editions of This Title:
Paperback (11/15/2019)
* Individual store prices may vary.
Description
The perfect book for paranoid times, "I" introduces us to W, a mere hanger-on in East Berlin's postmodern underground literary scene. All is not as it appears, though, as W is actually a Stasi informant who reports to the mercurial David Bowie look-alike Major Feuerbach. But are political secrets all that W is seeking in the underground labyrinth of Berlin? In fact, what W really desires are his own lost memories, the self undone by surveillance: his "I."
            First published in Germany in 1993 and hailed as an instant classic, "I" is a black comedy about state power and the seductions of surveillance. Its penetrating vision seems especially relevant today in our world of cameras on every train, bus, and corner. This is an engrossing read, available now for the first time in English.
 "[Hilbig writes as] Edgar Allan Poe could have written if he had been born in Communist East Germany."—Los Angeles Review of Books
About the Author
Wolfgang Hilbig (1941–2007) was a German writer who was awarded the Georg Büchner Prize for his life's work.
Praise For 'I' (The German List)…
"'I' is a different sort of 'secret police' story than the West is used to. In place of agents lurking behind every corner, there is a writer and Stasi collaborator hiding in basements, or at his desk. He struggles less with enemies than with himself, caught between competing identities as artist and informer. On a broader level, 'I' is a psychological portrait of East German reality, where history comes to us not as a newly disclosed document but as a crisis buried deep in the minds of a nation."
— Wall Street Journal
"'I' is a supremely dense and difficult novel—a fascinating historical artifact with resonance for our own increasingly surveillance-prone society."
— Boston Globe
"'I' is a powerful depiction of GDR life by somebody who was both shaped by it and became its clear-eyed critic. But Hilbig's visions of psychological and social turmoil, and his refusal to condemn his protagonist, give 'I' considerable artistic, as well as historical, value."
— Independent
"Hilbig's writing is ambitious and multi-layered, just like his protagonist. His dark, Kafkaesque world is carried by language at times surreal, which makes us aware of unknown threats lurking in every alleyway and behind every corner. Hilbig develops this world with meticulous strokes of the pen. . . . 'I' is a powerfully eloquent read which wraps us in the stratified world of its main character's perceived impotence against an almost invisible omnipotent state. It is a book of atmosphere and prose. . . . 'I' is an impressive piece of writing, which manages to combine a multitude of genres and questions in one single novel."
— Bookslut
"'I' is a phantasmal and multi-layered work that is worthy of wider attention."
— Review 31
"Decades after the Battle of Berlin and the fall of Nazi Germany, sociologists and laymen alike still puzzle over one of the most vexing questions to come out of the subsequent revelations of widespread atrocities: How did millions of people go along with all this? Even more troubling was the question: Could I? Hilbig's novel, appropriately titled I, addresses this and many similarly knotty quandaries of the human psyche, though within the relatively milder historical epilogue known as the German Democratic Republic."
— World Literature Today