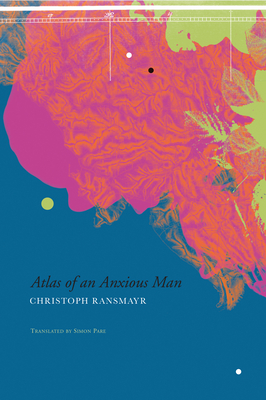 Atlas of an Anxious Man (The German List) (Hardcover)
Seagull Books, 9780857423146, 336pp.
Publication Date: February 15, 2016
* Individual store prices may vary.
Description
In The Atlas of an Anxious Man, Christoph Ransmayr offers a mesmerizing travel diary—a sprawling tale of earthly wonders seen by a wandering eye. This is an exquisite, lyrically told travel story.

Translated by Simon Pare, this unique account follows Ransmayr across the globe: from the shadow of Java's volcanoes to the rapids of the Mekong and Danube Rivers, from the drift ice of the Arctic Circle to Himalayan passes, and on to the disenchanted islands of the South Pacific. Ransmayr begins again and again with, "I saw. . ." recounting to the reader the stories of continents, eras, and landscapes of the soul. Like maps, the episodes come together to become a book of the world—one that charts the life and death, happiness and fate of people bound up in images of breathtaking beauty.

"One of the German language's most gifted young novelists."—Library Journal, on The Terrors of Ice and Darkness
About the Author
Christoph Ransmayr is an Austrian author whose books have been translated into over thirty languages. His prodigious travels provided the material for Atlas of an Anxious Man, also published by Seagull Books. 
Simon Pare is a translator living in Paris.
Praise For Atlas of an Anxious Man (The German List)…
"Whatever the future may hold—and this is a book ruled by the past tense—it will emerge from the beautiful wreckage Ransmayr describes in these seventy tales: a world of ruins, haunted by failure and littered with the bodies of the dead, human and animal alike. Several of the vignettes evoke writing on a wall. We have no reason for arrogance, the author suggests, and little cause for hope. . . . Pare's translation is lithe and assured. . . . Ransmayr casts a magisterial eye over a suffering world: the atlas he compiles is one in which awe at the splendour of the planet is tempered by sorrow at what has become of it."
"Atlas of an Anxious Man is a record of the extraordinary things that can happen to a person if he steps out into the world with his eyes and mind open. It is an evocative and haunting book, a masterpiece of multiple genres by a writer unlike any other. Ransmayr is one of Austria's most accomplished novelists, but his work is relatively unknown outside of Europe. With this excellent translation by Pare, there is hope that Ransmayr will start to receive the attention he deserves."
 "Atlas of an Anxious Man is far from your usual travel-account, but it's an impressive collection of scenes of the contemporary world -- the almost-asides of the often everyday, which are in fact often quite extraordinary. Recommended."