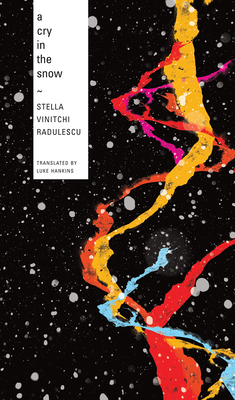 A Cry in the Snow (Hardcover)
and Other Poems (The French List)
Seagull Books, 9780857425973, 120pp.
Publication Date: April 15, 2019
* Individual store prices may vary.
Description
Stella Vinitchi Radulescu's poetry dwells in spaces of paradox, seeking out the words, metaphors, and images that capture both the peaceful stillness of snow and the desperate cry of human experience. A Cry in the Snow often draws on these two fertile tropes: the beauty of nature and the power and limitations of language. A trilingual poet who has published in French, English, and her native Romanian, Radulescu seeks to harness the elemental aspects of human experience, working between language and the mysterious power of silence. Combining poems from two French-language collections, Un Cri dans la neige (A Cry in the Snow) and a poetic prose sequence, Journal aux yeux fermés (Journal with Closed Eyes), this collection presents the distinctive and powerful French poems of Stella Vinitchi Radulescu to an English-language readership for the first time.
 
About the Author
Stella Vinitchi Radulescu has published numerous books in the United States, France, Belgium, and Romania.
Luke Hankins is a poet and translator. He is also the founder and editor of Orison Books, a nonprofit literary press.