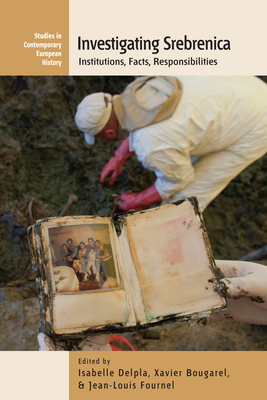 Investigating Srebrenica (Hardcover)
Institutions, Facts, Responsibilities (Studies in Contemporary European History)
Berghahn Books, 9780857454720, 224pp.
Publication Date: June 25, 2012
* Individual store prices may vary.
Description
In July 1995, the Bosnian Serb Army commanded by General Ratko Mladic attacked the enclave of Srebrenica, a UN "safe area" since 1993, and massacred about 8,000 Bosniac men. While the responsibility for the massacre itself lays clearly with the Serb political and military leadership, the question of the responsibility of various international organizations and national authorities for the fall of the enclave is still passionately discussed, and has given rise to various rumors and conspiracy theories. Follow-up investigations by the International Criminal Tribunal for the former Yugoslavia and by several commissions have dissipated most of these rumors and contributed to a better knowledge of the Srebrenica events and the part played by the main local and international actors. This volume represents the first systematic, comparative analysis of those investigations. It brings together analyses from both the external standpoint of academics and the inside perspective of various professionals who participated directly in the inquiries, including police officers, members of parliament, high-ranking civil servants, and other experts. Evaluating how institutions establish facts and ascribe responsibilities, this volume presents a historiographical and epistemological reflection on the very possibility of writing a history of the present time.