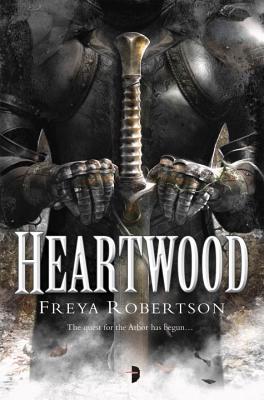 Heartwood (Paperback)
Angry Robot, 9780857663863, 528pp.
Publication Date: October 29, 2013
Other Editions of This Title:
MP3 CD (6/21/2016)
* Individual store prices may vary.
Description
Winner of the 2014 Sir Julius Vogel SFFANZ Awardfor Best Novel.
A dying tree, a desperate quest, a love story, a last stand.
Chonrad, Lord of Barle, comes to the fortified temple ofHeartwoodfor the Congressus peace talks, whichHeartwood's holy knights have called in an attempt to stave off war in Anguis.But the Arbor, Heartwood's holy tree, is failing, and because the land and its people are one, it is imperative the nations try to make peace.
After the Veriditas, or annual Greening Ceremony, the Congressus takes place. The talks do not go well and tempers are rising when an army of warriors emerges from the river. After a fierce battle, theHeartwoodknights discover that the water warriors have stolen the Arbor sheart. For the first time in history, its leaves begin to fall...
The knights divide into seven groups and begin an epic quest to retrieve the Arbor, and save the land.
File Under: Fantasy Heart of Wood - An Epic Quest - Fields of Blood - Knights Abroad ]
About the Author
Freya is a lifelong fan of science fiction and fantasy, as well as a dedicated gamer. She has a deep and abiding fascination for the history and archaeology of the middle ages and spent many hours as a teenager writing out notecards detailing the battles of the Wars of the Roses, or moping around museums looking at ancient skeletons, bits of rusted iron and broken pots. She also has an impressive track record, having published over twenty romance novels under herpseudonym, Serenity Woods. She lives in the glorious country of New Zealand Aotearoa, where the countryside was made to inspire fantasy writers and filmmakers, and where they brew the best coffee in the world. Freya is a winner of the Sir Julius Vogel SFFANZ Awardfor Best Novel for her novelHeartwood. You can find Freya online at her website, www.freyarobertson.com, as well as on Twitter@EpicFreya."
Praise For Heartwood…
Nominated for the 2014 Sr. Julius Vogel Award for Best Novel.

"...New Zealand author Robertson ... crafts a world of elemental magic, complete with water-born warriors and enchanted trees. Fans of epic fantasy and quest tales should enjoy this series opener."
- Library Journal (November 15, 2013)

"A great start to a series and one that I'll be sticking with."
- Falcata Times

 "Excellent mise-en-scene and detail; egalitarian society at heart of novel most welcome…a promising start from new fantasy writer Freya Robertson" 4 stars
- Paul Weimer, SF Signal

"You like your fantasy, with adventure and death. This is for you. And with a twist to environment as well!" 
- My World in Words and Pages

"A story that entices and captivates from the very first chapter, and beyond… Robertson has created something really special with the world of Anguis and with all of its ecological and chronological functions etc. Nothing has been left out and the conveyance of this is remarkable." 9/10
- Sleepless Musings

"And then there are the…oh I so wanna tell you. It was a great revelation. Very intriguing. Well done, and you will know when you have read it." 
- Books for Life

"Robertson's world building was spot on. Looking for an epic novel with a fresh and new take? This. is. it." 4/5 
- Books with Tien

"The story was compelling… I enjoyed the intricacies of the story and how detailed the world was. …I would definitely recommend this book." 
- HStoffel Book Reviews

"Plot is gripping and the characters are great"
- Upcoming4Me

"The world of Anguis is a beautiful one, and I love the way the religion is bound into it and the characters so deeply and how Robertson explores that."
- Worlds Without End

"An ambitious novel that takes some time to build up, yet ultimately an impressive feat of storytelling featuring rich world-building and a story on an epically massive scale"
- Bibliosanctum
or
Not Currently Available for Direct Purchase