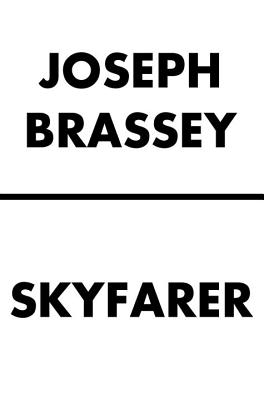 Skyfarer (The Drifting Lands #1)
Mass Market

* Individual store prices may vary.
Other Editions of This Title:
MP3 CD (5/8/2018)
Description
Firefly meets Final Fantasy as a daring crew faces off against an order of sorcerous knights
 
The Axiom Diamond is a mythical relic with the power to show its bearer any truth they desire. Men have traveled across continents—and across centuries—to find it, but their searches have all been in vain. 

When apprentice sorceress Aimee de Laurent's first ever portal-casting goes awry, she and her mentor are thrown into the race to find the lost gem, on the skyship Elysium. Opposing them are the infamous magic-wielding knights of the Eternal Order and their ruthless commander, Lord Azrael, who will destroy everything in their path . . .

File Under: Fantasy [ Diamond in the Sky | Quest for Truth | Knights Magical | Eternity & Beyond ]
Praise For Skyfarer (The Drifting Lands #1)…
"One of those remarkable books that consists entirely of 'the good parts.' Nonstop fun with unexpected moments of real pathos."
- Neal Stephenson
 
"To say that Skyfarer was Firefly meets the Battle at Helm's Deep would be to dismiss the amazing world-building that Brassey wraps us up in, or to gloss over the intricate and intense battles we are thrust into, both on high and up close. Brassey raises the bar for everyone else. More, please."
– Mark Teppo, author of Earth Thirst and Silence of Angels

"This book has one of the best covers I've seen all year, and it's incredibly accurate in its depiction of the characters and mood of the story. Do judge the book by its cover!"
– Beth Cato, author of Breath of Earth

"Brassey's writing is an adrenaline dump in page form."
– Stant Litore, author of The Zombie Bible series

"A richly imagined story full of soaring adventure, dark intrigue, and characters you'll fall in love with."
– Megan E O'Keefe, author of Inherit the Flame

"Brassey has created an action-packed roller coaster ride with rich characters, incredible combat scenes, and a fresh heroine audiences will love."
– John G Hartness, author of the Black Knight Chronicles series

"Skyfarer ended up being just about everything I was hoping it would be."
– Writings of a Reader

"A delightful experience."
– Bloggers Bookshelf

"No one who reads Skyfarer will ever accuse Joseph Brassey of being hip; this novel is so unabashedly dorky, it reads like something dreamed by a Mountain Dew guzzling twelve-year-old hooked on Star Wars and Final Fantasy. This sword and sorcery space adventure stands apart from everything else currently out there in the SFF market."
– The 1000 Year Plan

"This is a fun read — the pacing, the tone, everything makes this feel like the adventure films and books that I grew up on. You want to read it — not just to find out what's going to happen next, but because it's written in such a way that you just want to be reading the book, like a having a glass of iced tea on a summer's day."
– The Irresponsible Reader

"It's hard to write a good review of this book because the entire time I was reading it, I was just having so much fun and couldn't put it down… I already know several people who I'm going to make read this when it comes out, and I can't wait on the next book. This is a book that I would very highly recommend and is one that I will happily re-read multiple times. If you enjoy Fantasy or Sci-Fi, I would definitely suggest giving this a chance. It's a fast and fun read and I just had so much fun reading it."
– Brenhine's Books

Angry Robot, 9780857666765, 352pp.
Publication Date: September 5, 2017
About the Author
Joseph Brassey has lived on both sides of the continental US, and has worked as a craft-store employee, paper-boy, factory worker, hospital kitchen gopher, martial arts instructor, singer, and stay-at-home Dad (the last is his favorite job, by far). Joseph was enlisted as a robotic word-machine in 47North's Mongoliad series, and still trains in – and teaches – Liechtenauer's Kunst des Fechtens in his native Tacoma. Skyfarer is his first solo novel.

jabrassey.tumblr.com
twitter.com/josephbrassey

Author hometown: Tacoma, Washington USA