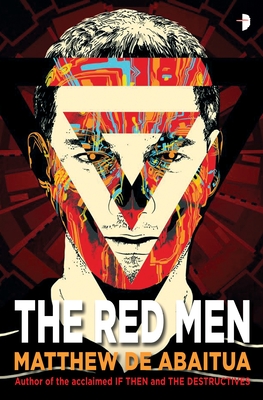 The Red Men (Mass Market Paperbound)
Angry Robot, 9780857667557, 368pp.
Publication Date: November 7, 2017
* Individual store prices may vary.
Description
The boundaries between the real and the virtual break down in this literary SF thriller from the author of If Then and The Destructives Once Nelson was a radical journalist, but now he works for Monad, who make the Dr Easys, the androids which police London's streets. They also make the Red Men - entirely virtual corporate workers - and they're looking to expand the programme. Nelson is put in charge of Redtown: a virtual city, inhabited by copies of real people, where humanity can be studied in perfect simulation. But the project's goals are increasingly authoritarian and potentially catastrophic. As the boundaries between Redtown and the real world break down and revolution against the Red Men is imminent, Nelson is forced to choose between community and the corporation.
About the Author
Matthew De Abaitua's novel The Red Men was shortlisted for the Arthur C Clarke Award and adapted into a short film 'Dr Easy' by Shynola and produced by Film4/Warp Films. His science fiction novels IF THEN (Angry Robot, September 2015) and The Destructives (Angry Robot, 2016) complete the loose trilogy begun with The Red Men. His second book was a memoir and history, The Art of Camping: The History and Practice of Sleeping Under the Stars. The Economist described it as one of the books of the year. He lectures on creative writing and science fiction at the University of Essex and lives in Hackney.harrybravado.com twitter.com/mdeabaitua Author hometown: London, UK