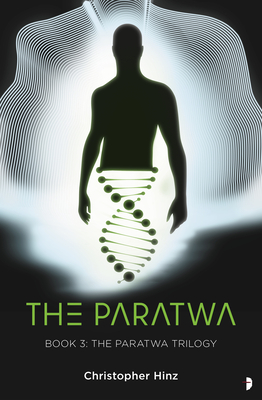 The Paratwa
The Paratwa Saga, Book III
Paperback

* Individual store prices may vary.
Description
Human colonists defend their planet from terrifyingly advanced assassins in this tale of fast-paced action and political intrigue.

This is the third novel from award-winning novelist Christopher Hinz. Beginning where the critically acclaimed Liege-Killer and Ash Ock ended, The Paratwa chronicles the lives of the Irryan colonists as they prepare for the imminent attack of the fierce and vicious Paratwa assassins. Facing the threat of their dark enemies, Gillian must also cope with his inner turmoil, as the madness of his nature threatens to consume his life. He discovers that he is a genetically modified creature whose purpose is to serve the needs of others, and the course of his destiny is not in his own hands.
Angry Robot, 9780857668943, 404pp.
Publication Date: October 26, 2021
About the Author
CHRISTOPHER HINZ is the author of five science fiction books. Liege-Killer won the Compton Crook Award for best first novel and was nominated for the John W. Campbell Award for best new writer. He has written screenplays and a graphic novel, scripted comics for DC and Marvel, and has worked as a newspaper reporter and technical administrator of a small TV station.

http://www.christopherhinz.com