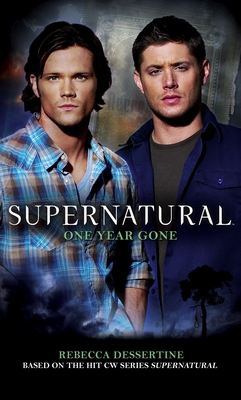 Supernatural (Mass Market)
One Year Gone
Titan Books, 9780857680990, 336pp.
Publication Date: May 24, 2011
* Individual store prices may vary.
Description
Dean believes that Sam is in Hell so he is trying to keep his promise to his brother and live a normal live with Lisa and Ben.

When he realizes that a spell in the Necronomicon could raise Lucifer and therefore Sam, he convinces his new family to travel with him on vacation to Salem. 

Meanwhile Sam is not as far away as Dean thinks and is determined to protect his brother from the Salem witches...

A Supernatural novel that reveals the untold events of the missing year between seasons 5 and 6!
About the Author
Rebecca Dessertine grew up in New Jersey and graduated from the University of Virginia. She produced the feature Loveless in Los Angeles, which can be seen on Comedy Central. She co-wrote a series of comic books titled Supernatural: Rising Son.

She is an assistant to Supernatural creator Eric Kripke.