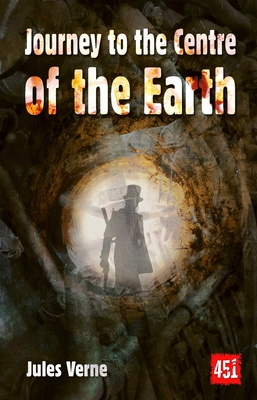 Journey to the Centre of the Earth (Paperback)
Browntrout Publishers, 9780857756916, 256pp.
Publication Date: August 1, 2013
Other Editions of This Title:
Paperback (7/29/2019)
Paperback (10/3/2019)
Paperback (1/17/2019)
Paperback (10/10/2019)
Paperback (3/25/2019)
Paperback (1/19/2012)
Paperback (5/27/2019)
Paperback (6/30/2011)
Paperback (5/6/2010)
Paperback (7/13/2019)
Paperback (7/8/2019)
Paperback (3/25/2019)
Paperback (10/13/2019)
* Individual store prices may vary.
Description
An incredible adventure from the master of science fiction. Jules Verne's imagination plays out beautifully in this thrilling tale of discovery. On translating an ancient manuscript which professes to tell the reader of a passageway into the very centre of the earth, a professor and his reluctant nephew head off on a perilous expedition. Joined by their Icelandic guide they set off through the crater of a volcano, descending into labyrinthine tunnels until they find themselves encountering a prehistoric wonderland. However what lurks in the giant cavern beneath the earth's surface may not be so friendly. Encountering fearsome beasts of various forms, and with their way out blocked, the men face a terrifying race to make their way back to civilization. FLAME TREE 451: From mystery to crime, supernatural to horror and fantasy to science fiction, Flame Tree 451 offers a healthy diet of werewolves and mechanical men, blood-lusty vampires, dastardly villains, mad scientists, secret worlds, lost civilizations and escapist fantasies. Discover a storehouse of tales gathered specifically for the reader of the fantastic. Each book features a brand new biography and glossary of Literary, Gothic and Victorian terms.
About the Author
A master of science fiction writing, Jules Verne (1828-1905) brought the genre to life with his epic accounts of travel and adventure, with many of the technologies he described yet to be invented. His numerous notable works chart his fascination with any and every form of travel on, around, even under the Earth, displaying an almost child-like awe and appreciation of the unknown.
or
Not Currently Available for Direct Purchase