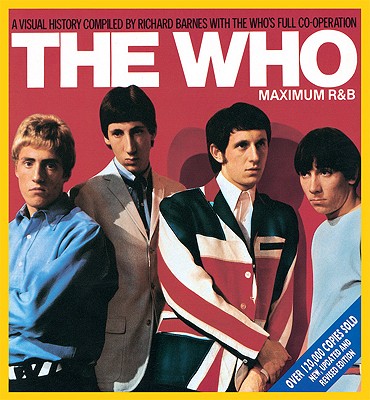 The Who (Paperback)
Maximum R&B
Plexus Publishing, 9780859653510, 168pp.
Publication Date: September 27, 2004
* Individual store prices may vary.
Description

Through the Mod London of the 1960s, the Monterey Pop festival, Woodstock, the ill-fated 1979 US tour on which eleven fans were killed, the triumphant 1989 25th anniversary celebrations, and the smash-hit stage version of Tommy, Richard Barnes tells the full story of the Who. The band themselves have assisted in this official illustrated record, contributing over 400 photographs (many never seen outside the pages of this book), press cuttings, album sleeves and posters. The Who: Maximum R&B also features complete UK and US discographies, including solo work by the individual members.
First published in 1982 and now in its fifth edition, The Who: Maximum R&B is a colourful pictorial joyride widely accepted as the best book on the Who. Updated to detail the creative tensions and the chemistry that allowed the group to reform for one more time on their 2002 tour, it describes the untimely death of bassist John Entwistle on that same tour and features an Introduction by songwriter/guitarist Townshend on the loss of his friend and his own recent legal problems.