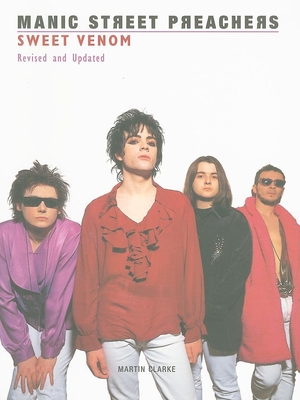 Manic Street Preachers
Sweet Venom
Paperback

* Individual store prices may vary.
Description
When the Manic Street Preachers burst onto the music scene in 1990 with their working-class provocations and androgynous punk rantings, they intrigued and outraged both the music press and their fans, and have continued to do so ever since. In this lively, comprehensive biography, Martin Clarke conjures a vivid portrait of the band, from their formative years as a tight-knit gang in South Wales through their daring and ridiculous intellectualism and ascendancy to the world stage to the tragic loss of Richey Edwards. Perhaps more than any other contemporary British group, the Manics have always been surrounded by myth, even before Edwards mysteriously vanished in 1995. Clarke cuts through the swath of rumor and hearsay with a perceptive and factual look at a complex, multi-layered, and frequently self-contradictory band whose compelling music makes them one of modern rock's most remarkable stories.
Plexus Publishing, 9780859654289, 228pp.
Publication Date: August 11, 2009