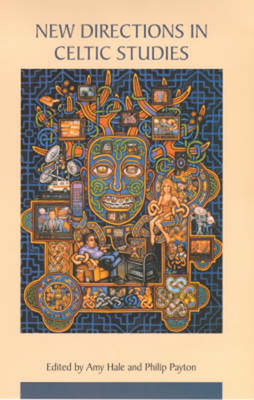 New Directions In Celtic Studies (Paperback)
University of Exeter Press, 9780859895873, 248pp.
Publication Date: January 1, 2000
* Individual store prices may vary.
Description
The primary aim of New Directions in Celtic Studies is to focus on contemporary issues and to promote interdisciplinary approaches within the subject. Written by international scholars and practitioners in fields such as folklore, ethnomusicology, art history, religious studies, tourism and education, the book brings together in one volume a wide range of perspectives. It responds to the recent questioning of the viability of the notion of 'Celticity' and the idea of Celtic Studies as a discipline and points to a renewed vitality in the subject.
New Directions in Celtic Studies is divided into four sections: popular culture and representation; commodities and Celtic lifestyles; contemporary Celtic identity and the Celtic diaspora; Celtic praxis.
About the Author
Philip Payton is professor emeritus of Cornish and Australian studies at the University of Exeter and professor of history at Flinders University in Adelaide, Australia. He is a Fellow of the Royal Historical Society, Fellow of the Royal Society of Arts, and the former director of the Institute of Cornish Studies at the University of Exeter. He also edited Cornish Studies.
Praise For New Directions In Celtic Studies…
"This volume will be of interest to the local historian for a number of reasons.  Firstly, for the way in which the authors break out of the antiquarian mind-set with which Celtic scholars have, perhaps unfairly, been associated.  Next, because of the way in which they represent Celticity and Cornishness as something for which people have an affinity, regardless of their ethnic origins . . .  Finally, they remind local historians that, in researching the past, they are also re-defining the present and helping to re-shape the culture and identity of the future." –The Journal of the Cornwall Association of Local Historians, Spring 2001