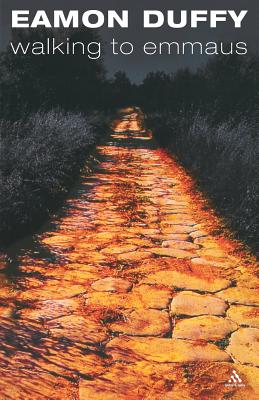 Walking to Emmaus
Paperback

* Individual store prices may vary.
Description
Professor Eamon Duffy is by any reckoning a scholar of the first rank and a man of deeply held religious belief, who tackles the issue of being a Christian in the modern world. Walking to Emmaus assembles the best of his addresses and includes an impressive autobiographical introduction. Duffy's topics range from the current interest in monasticism, to a new understanding of St Valentine's day, taking full account of the spiritual and fleshly needs of his audience. Walking to Emmaus will delight Eamon Duffy's admirers and increase their numbers.
Praise for Faith of our Fathers: 'This is the sort of history we need - history that serves an ambassadorial role between past and present, illumining our life with wisdom.' Christian Century 'Duffy's is a truly prophetic voice.' Music and Liturgy
Bloomsbury Publishing PLC, 9780860124238, 163pp.
Publication Date: June 19, 2006
About the Author
Eamon Duffy is Professor of the History of Christianity in the University of Cambridge and President of Magdalene College. His published books are few but always command very wide attention- notably The Stripping of the Altars (Yale UP).