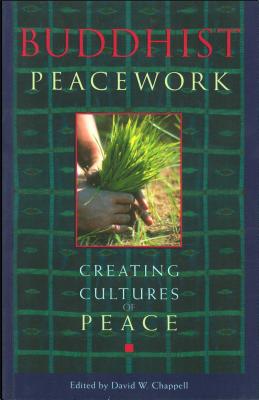 Buddhist Peacework (Paperback)
Creating Cultures of Peace
Wisdom Publications, 9780861711673, 256pp.
Publication Date: May 1, 2000
* Individual store prices may vary.
Description
Buddhism is famous for bringing inner peace, but what about social harmony, human rights, and environmental balance? We have a responsibility today to work directly with our own suffering and the suffering in our communities, the world, and the environment. Buddhist Peacework collects - for the first time in one place - first-person descriptions of the ideas and work of eminent Buddhist leaders such as the Dalai Lama, Thich Nhat Hanh, Maha Ghosananda, A.T. Ariyaratne, Daisaku Ikeda, Shih Cheng-yen, Sulak Sivaraksa, and Robert Aitken. These 18 essays are divided into three sections that explore the newest Buddhist social developments, the principles that guide Buddhist peacework, and the importance of ongoing inner peacework in developing a sense of kinship with all people.
About the Author
David W. Chappell was a scholar of Chinese Buddhism and graduate chair of the Department of Religion at the University of Hawaii. He inititiated a series of Buddhist-Christian conferences in 1980 and was founding editor of the academic journal Buddhist-Christian Studies from 1980-95. He became the founding director of the Buddhist Studies Program at the University of Hawaii in 1987. In 1988, Professor Chappell was a cofounder of the Society for Buddhist-Christian Studies, and served as its President from 1993-95. He died in 2004. Joan Halifax, PhD, is a Buddhist teacher and an anthropologist. Her books include Simplicity in the Complex: A Buddhist Life in America and Being with Dying. She is the founder of the Upaya Institute in Santa Fe NM, where she now practices, teaches, and works. She is a Founding Teacher in the Zen Peacemaker Order of Roshi Bernie Glassman and the late Sensei Jishu Holmes and is a Soto priest and teacher.