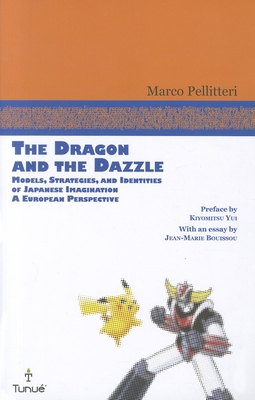 The Dragon and the Dazzle (Paperback)
Models, Strategies, and Identities of Japanese Imagination: A European Perspective
John Libbey & Company, 9780861967001, 689pp.
Publication Date: August 23, 2011
* Individual store prices may vary.
Description
Marco Pellitteri examines the growing influence of Japanese pop culture in European contexts in this comprehensive study of manga, anime, and video games. Looking at the period from 1975 to today, Pellitteri discusses Super Mario, Pok mon, kawaii, Sonic, robots and cyborgs, Astro Boy, and Gundam, among other examples of these popular forms. Pellitteri divides this period into two eras ("the dragon" and "the dazzle") to better understand this cultural phenomenon and means by which it achieved worldwide distribution.
About the Author
Marco Pellitteri is a cultural sociologist and specialist in mass media and author of five books on comics, animation, mass media, and youth issues. He is the scientific director of the annual International Cartoonists Exhibition and was recipient of the 2009 John A. Lent Scholarship in Comics Studies.