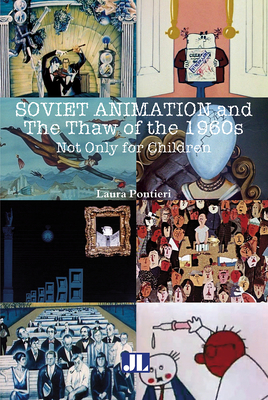 Soviet Animation and the Thaw of the 1960s (Paperback)
Not Only for Children
John Libbey & Company, 9780861967056, 256pp.
Publication Date: August 15, 2012
* Individual store prices may vary.
Description
Soviet Animation and the Thaw of the 1960s examines the remarkable animation that emerged during the post-Stalin period of liberalization in the Soviet Union as an avenue of expression for a new spirit of aesthetic freedom. Drawing on extensive archival research, Laura Pontieri reconstructs the dynamics inside Soviet animation studios and the relationships between the animators and the political establishment. Pontieri offers a meticulous study of Soviet animated films of the period, using the world of Soviet animation as a lens for viewing the historical moment of the thaw from a fresh and less conventional point of view.
About the Author
Laura Pontieri teaches Russian and Soviet cinema at the University of Toronto.