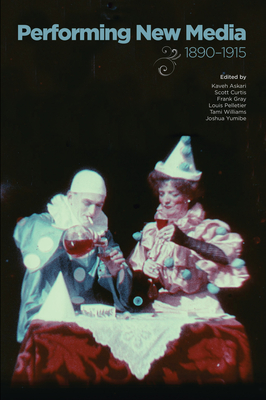 Performing New Media, 1890-1915 (Early Cinema in Review) (Paperback)
John Libbey & Company, 9780861967148, 327pp.
Publication Date: May 29, 2014
* Individual store prices may vary.
Description
In the years before the First World War, showmen, entrepreneurs, educators, and scientists used magic lanterns and cinematographs in many contexts and many venues. To employ these silent screen technologies to deliver diverse and complex programs usually demanded audio accompaniment, creating a performance of both sound and image. These shows might include live music, song, lectures, narration, and synchronized sound effects provided by any available party--projectionist, local talent, accompanist or backstage crew--and would often borrow techniques from shadow plays and tableaux vivants. The performances were not immune to the influence of social and cultural forces, such as censorship or reform movements. This collection of essays considers the ways in which different visual practices carried out at the turn of the 20th century shaped performances on and beside the screen.