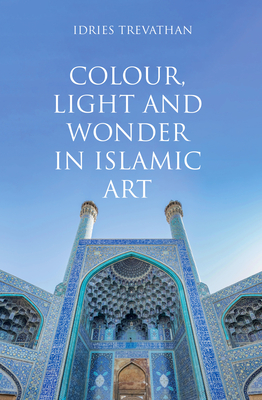 Colour, Light and Wonder in Islamic Art
Hardcover

* Individual store prices may vary.
Description
The experience of colour in Islamic visual culture has historically been overlooked. In his approach to the study of colour in Islamic art, Trevathan creates meaningful dialogue between artistic production, artistic media, and the intellectual, aesthetic and philosophical concepts relating to the subject. Here, he proposes an enlightened new approach to the way we consider colour in Islamic art and architecture. Examining works in relation to their aesthetic contexts, he reveals the relevance of choice colours used in artworks, which in turn provides insights into the pre-modern Muslim experience of colour and aesthetics. The seventeenth-century Masjid-i Shah mosque in Isfahan, Iran, represents one of the finest examples of colour-use on a grand scale. The building of Masjid-i Shah emerged alongside, or as a result of, a culmination of writings on light and colour by some of the most important scholars in Islamic and Persian history. Trevathan examines the philosophical and mystical traditions that formed the backdrop of the Masjid-i Shah, revealing the differences in how such artworks were conceptualized at the time of creation and how they are received today. Through addressing the artistic production of this masterpiece of Islamic architecture, Trevathan shows that the careful combination of colour and design proportions in Islamic patterns expresses knowledge beyond those perceived in the corporeal world. This includes how the experience of bright and luminous colours may have served an epistemological function leading towards a noetic understanding of God. This suggests that a broader consideration of Islamic aesthetics is required, one that encompasses the potential for sensual experience to prompt a journey beyond sentient knowledge.
Saqi Books, 9780863561450, 288pp.
Publication Date: December 8, 2020