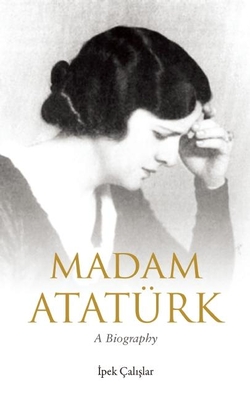 Madam Atatark
Hardcover

* Individual store prices may vary.
Other Editions of This Title:
Paperback (2/11/2020)
Description
Sumptuous, surprising, and profound.--Orhan Pamuk
Mustafa Kemal Atat rk is hailed as one of the most charismatic political leaders of the twentieth century, but little is known today about his one and only wife, Latife Hanim. A multilingual intellectual who read law at the Sorbonne, she was a suffragist who closely followed women's movements around the world.
Her marriage set her apart from her contemporaries, raising her to the pinnacle of political power, truly able to work for the betterment of the women of Turkey. But just after two and a half years, Atat rk divorced her and Hanim was forgotten and maligned. Public opinion became dominated by the image of a sharp-tongued, quarrelsome woman who strained Atat rk's nerves.
In the first biography to be written on Latife Hanim, Ipek alislar reveals an astonishing woman, ahead of her time.
Ipek alislar is a journalist and writer. She has worked for the Turkish daily Cumhuriyet for twelve years, as news editor and later as the Sunday supplement editor. An international bestseller, Madam Atat rk is her first literary work.
Feyza Howell was born in 1957 in Izmur, Turkey. Her translations include Fiasco by Coskun B ktel, The Book of Madness by Levent Seny rek, and The Concubine by G l Irepolgu.
Saqi Books - Saqi Books, 9780863568428, 364pp.
Publication Date: March 11, 2014