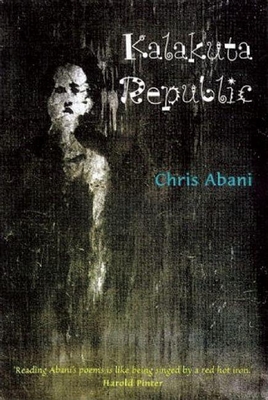 Kalakuta Republic: A Book of Poetry (Hardcover)
A Book of Poetry
Saqi Books, 9780863569739, 116pp.
Publication Date: September 1, 2000
* Individual store prices may vary.
or
Not Currently Available for Direct Purchase
Description
-Abani's poetry resonates with a devastating beauty which cuts to the heart of human strength, survival and tyranny.---Pride Magazine
-Reading Abani's poems is like being singed by a red hot iron.---Harold Pinter
-Stunning poems ... Abani conveys the experience in words shaped into art and made unforgettable by their quietness.---New Humanist
-A beautiful work of art ... elevates art and humanity above meanness and inhumanity.---World Literature Today
-A brave and challenging book ... I was moved as much by what the poems have achieved as by what they have rescued from that nightmare world. Reading, I found myself in tears.---Sunday Tribune
This powerful collection of poems details the harrowing experiences endured by Abani and other political prisoners at the hands of Nigeria's military regime in the late 1980s.
Abani vividly describes the characters that peopled this dark world, from prison inmates such as John James, tortured to death at the age of fourteen, to the general overseers. First published after his release from jail in 1991, Kalakuta Republic remains a paean to those who suffered and to the indomitable human spirit.
Chris Abani is a Nigerian poet and novelist. Publications include The Virgin of Flames (Penguin, 2007), Song For Night (Telegram, 2008) andGraceland (FSG/Picador 2005). He is a professor at the University of California and the recipient of many prizes, including the PEN USA Freedom-to-Write Award, the Hurston/Wright Legacy Award, a Lannan Literary Fellowship and the PEN Hemingway Prize.
Advertisement