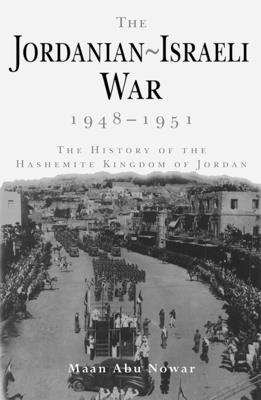 The Jordanian-Israeli War 1948-1951 (Hardcover)
A History of the Hashmite Kingdom of Jordan
Ithaca Press (GB), 9780863722868, 528pp.
Publication Date: January 1, 1999
* Individual store prices may vary.
Description
This book explores the history of the Hashemite Kingdom of Jordan in the years 1948-1951. The only book on the complete history of Jordan during this period to be written by an Arab author, it analyzes the many important events that took place in the Middle East during that time. Special reference is made to the Arab-Israeli War of 1948 and its consequences. The military details of that war, with regard to Jordan, Syria, Iraq, Lebanon, Saudi Arabia and the Palestinian Liberation Army, are described here for the first time. The book also explores the first attempt at Arab unity by Jordan and Palestine, and the assassination of King Abdullah, which led to the accession of King Talal to the throne.
About the Author
Author Maan Abu Nowar joined the Arab Legion in 1943 and retired as Major General in 1972. He was then appointed Minister of Information in the Jordanian government. A year later, in 1973, he became Jordan's ambassador to the United Kingdom (1973-6), thereafter rising steadily in government service to reach the position of Deputy Prime Minister of Jordan in 1993. In 1988 Abu Nowar was admitted to the degree of D.Phil. at the University of Oxford. His publications include The Struggle for Independence 1939-1947: A History of the Hashemite Kingdom of Jordan (Ithaca Press, 2001).
or
Not Currently Available for Direct Purchase