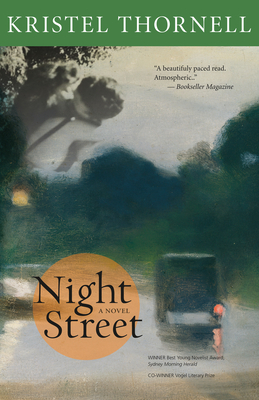 Night Street (Paperback)
Goose Lane Editions, 9780864926722, 244pp.
Publication Date: May 4, 2012
* Individual store prices may vary.
Description
Winner, Dobbie Literary Award, FAW Barbara Ramsden Award, Sydney Morning Herald's Young Novelist Award, and The Australian/Vogel Literary Award
Night Street is the passionate story of a young painter, Clarice Beckett, who defies society's strict conventions and indifferent art critics alike and leads an intense private and professional life. With her extraordinary talent for making simple city and seascapes haunting and mysteriously revelatory, Clarice paints prolifically and lives largely, overcoming the seemingly confined existence.
Inspired by the art and life of the Victorian artist Clarice Beckett (1887-1935), Night Street is the story of a painter who, having remained unmarried by choice, continues to live with her ageing parents. Hers is an existence which, from the outside, appears both restrictive and monotonous. In fact, it masks a vibrant and passionate hidden life. With a mobile painting trolley in lieu of a studio, Clarice makes her way through the streets and coastline of Melbourne at dawn and dusk where she creates sombre, enigmatic landscapes. Through her art, she enters into a world of sensuality and freedom, away from the constraints of a conservative and disapproving society.
Thornell is a beautiful writer. Her evocation of the painter Clarice, who fights against societal conventions whilst being pushed, to outwardly adhere to them, is powerful, eloquent and moving. The clarity and simplicity of Thornell's writing resonates through the book, highlighting its undercurrent of fervour and passion, as it propels the narrative forward with a masterful sense of poetic urgency.
Night Street began with Thornell's first encounter with the paintings of Clarice Beckett at the Art Gallery of South Australia. The subtle power of Beckett's enigmatic landscapes enabled her to imagine Clarice's inner life and shape an extraordinary novel.