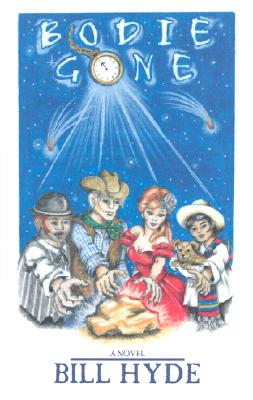 Bodie Gone (Hardcover)
Sunstone Press, 9780865343177, 256pp.
Publication Date: May 1, 2001
* Individual store prices may vary.
Description
Frances Tip DeQuillaffluent housewife, mother, and sometimes newspaper writerwas mortified when the iron door clanked shut. Yes, she was locked up in the Bridgeport jail. Imprisonment marked the beginning of the price she would pay for investigating a sequence of ominous, unlikely events that had occurred close to Bridgeport and the nearby ghost town of Bodie, California.Frances had been obsessed trying to unravel the mystery of the strange things that had happened, much like prospectors who had been driven to seek Bodies Veda Madre. No warnings, no threats, and not even jail could divert her attention. Her quest for a story would take her back in time to the gold rush days and urge her to chronicle the stories of eight strangers who had struggled to reach Bodie seeking gold, love, lust, adventure or revenge. Her strangers would interact with some of the best known characters from the Old West and they would experience many historical happenings. But nothing they suffered would prepare them for their bizarre departure from Bodie.Would Frances find the truth? Could she escape her hunters? Would she have time to expose the cover-up and find the real meaning of BODIE GONE?BILL HYDE is a former Navel Officer with extensive business experience who has university degrees in both geology and industrial management. He has traveled extensively, panned for gold in the high country and loped his horse over the Bodie Mountainsides. Bill thrives on a challenge and loves an adventure. He lives with his wife, and best friend, Ann, in Laguna Beach, California. This is his first novel.

or
Not Currently Available for Direct Purchase