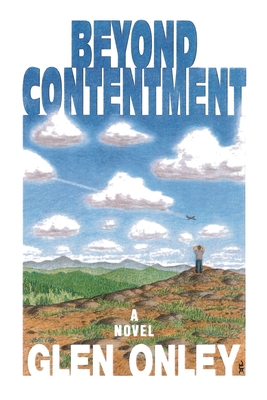 Beyond Contentment
A Contemporary Novel of Adventure and Revelation
Paperback

* Individual store prices may vary.
Description
Standing on a high wilderness ridge in northern New Mexico, Blaine Wells, a self-imposed hermit after the horrifying murders of his wife and daughter, is torn from an almost hypnotic absorption with the natural beauty around him by the sputtering engines of a small plane. The helpless aircraft, a fragment of society hurtling into his private paradise, both startles and angers him. With conflicting feelings, he seeks the crash site where he nurtures the survivors and fights those who would serve their selfish desires at the expense of those less capable. Blaine soon devises a means for their rescue and when a helicopter disappears into the distance with the survivors, he finds himself alone once again. During the trek back to his cabin and throughout the long harsh winter, he often thinks of the young girl who lost her father and the elderly woman whose husband was killed. Later, responding to the girl's need for help, he leaves the wilderness. While helping her, he contacts his sister-in-law and her husband whom he has not seen since his family's funeral. To his astonishment, he learns that he has inherited 700 acres of ranch land from his late wife. Meanwhile, the eventual healing of the young girl triggers feelings and emotions that challenge those stirred by the beauty and contentment of his mountain retreat. Will he reenter society or return to his beloved wilderness? Glen Onley, a former Information Technology executive, was born in Texas and often enjoys the tranquility of New Mexico's Pecos Wilderness. There the daily stresses and pressures of the business world and modern life fade under the spell of that vast land of natural beauty. Through the contrast of a fast-paced, competitive world and the serenity of the wilderness, the author has created this fictional story.
Sunstone Press, 9780865343436, 239pp.
Publication Date: August 1, 2001