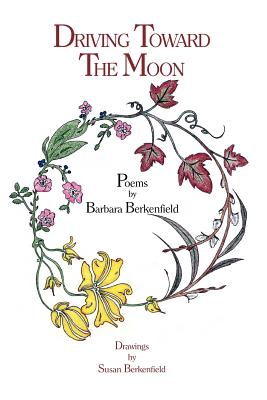 Driving Toward the Moon
Paperback

* Individual store prices may vary.
Description
"I cannot remember a time when I was not writing," says Barbara Berkenfield. "After many years as a free-lance writer, I am very comfortable in my craft and write articles for a public audience with confidence. Throughout my life poetry has been my very personal place, where I can release and organize the words that define 'me.' I have seldom shared my poems with an audience beyond my immediate family, and only five have been previously published. Therefore in the roar of today's world, I hope that my 'mouse voice' is loud enough to evoke memories and sentimental sparks among my new audience." Barbara Berkenfield grew up amid the noise and soot of Pittsburgh, Pennsylvania during its heyday as a city of belching steel mills and clanging street cars. Elected to Phi Beta Kappa at Wellesley College, she graduated Summa Cum Laude with a BA in History of Art. In New York City, she found both her niche as a research consultant at the Wildenstein Gallery and her husband John Berkenfield. Following a stint in suburbia, John's career took them abroad with two young sons and they all thrived in the vibrancy of Paris and the beauties and traditions of France. Since 1989 they have lived in Santa Fe where she is a free-lance writer and a docent at the living history museum, El Rancho de las Golondrinas. Many of her poems have been sharpened while on their treasured driving trips in the Southwest with their dog Molly.
Sunstone Press, 9780865344556, 112pp.
Publication Date: April 1, 2005