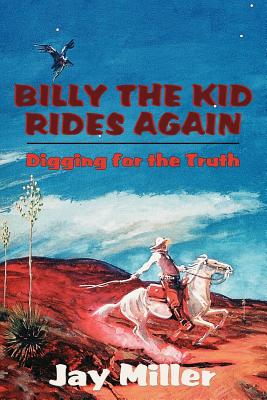 Billy the Kid Rides Again (Paperback)
Sunstone Press, 9780865344587, 132pp.
Publication Date: October 15, 2005
* Individual store prices may vary.
Description
In early 2003, three sheriffs set out to prove that Pat Garrett killed Billy the Kid, thereby also proving that Brushy Bill of Hico, Texas was not the real Kid. Along their way, the sheriffs enlisted New Mexico Governor Bill Richardson's support and took two communities on a wild ride through court battles to dig up Billy and his mother. Governor Richardson found an attorney willing to work free and provide Billy with a voice. Follow "Billy" as he speaks for himself in court, requesting that he and his mother be dug up to examine the DNA in their dusty remains for evidence that they were related. And follow the small towns of Fort Sumner and Silver City, New Mexico as they fight to retain the integrity of their municipal cemeteries and keep the legend of Billy the Kid from crumbling away. Author Jay Miller followed the strange unfolding of events, digging to find the source of the money that financed an official murder investigation and the court action against two courageous small towns struggling to prevent the exhumations. JAY MILLER grew up in Billy the Kid Country, listening to yarns about Billy, some true, some not. As a syndicated newspaper columnist, Miller has written often about Billy and the Lincoln County War and has used a collection of those columns to weave a riveting story of just what happened when Billy rode again.