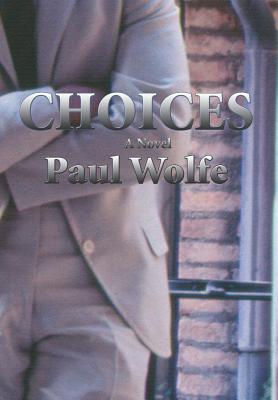 Choices (Hardcover)
Sunstone Press, 9780865344853, 380pp.
Publication Date: November 1, 2006
* Individual store prices may vary.
Description
Twenty-one year old George Cabbot, astoundingly handsome, precociously intellectual yet na ve to the point of stupidity has come to Italy work at a world famous music festival. The strength of his erotic aura in a notoriously louche society inflames even the weariest libidos (male and female) unsettles several internationally-famous egos, and upsets the fragile intimacy of a group of old friends. Ricardo Ricci, minence grise of the festival, and his love, Katherine Campbell, struggle to overcome pressures that batter their vulnerable relationship. George's disturbing presence and Katherine's suspicion of Ricardo's reaction to it, increase possibilities for their separation. Their friends recognize the danger and in spite of George's obvious sexual involvement with the voracious Duchess of Ashringford, Charity Cheltenham, the infamous composer, Gianfranco Connery and the distinguished tenor, Thomas Darden, the group holds George responsible for Katherine's and Ricardo's problem. In reality, George is only a manifestation of it, but the friends believe he is culpable and that he is determined to seduce Ricardo. To frustrate George's plan they decide he must be removed from the scene. Their search for a reasonable way to accomplish this eludes them, until Jillian and Tasha (Ricardo's assistants), using first-hand knowledge of the sexual preferences and practices of everyone concerned, find the solution. This novel has been described as serio-camp, as a comedy of manners, even as Jane Austen with explicit sex. Set in 1969--a reasonably carefree time--and though it is concerned more with the characters who create or frequent the festival than with the festival itself, it does capture the nuttiness and the underlying tribulations of all multifaceted artistic organizations. PAUL WOLFE first came to the public's attention as a harpsichordist, and as a harpsichordist wants his tombstone to read: "He was a pupil of Wanda Landowska." After studying with her from 1955 until her death in 1959, he had an active solo career, winning acclaim in America and Europe through his recordings and concerts. Wolfe was born in Texas, lived many years in New York and Rome, and now lives in Santa Fe. This is his first published novel.