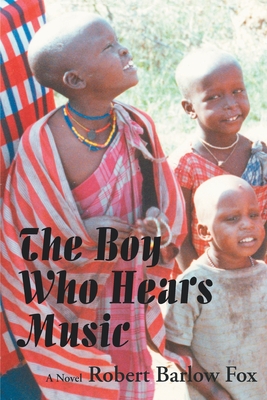 The Boy Who Hears Music
Paperback

* Individual store prices may vary.
Description
Alfred King, wealthy, retired, and in his seventies is traveling in Kenya on a photo safari when he meets Koro, a small Masai boy at a roadside stop who wants to "practice his English." On a sudden impulse, King asks him if he would like to go to America. The boy is overjoyed and takes King to his village to receive permission from the tribal elders. They tell him that Koro has a unique gift: he hears strange music that often leads him to people needing help. The elders tell King that Koro is very special to his tribe, but if the boy wants to go they will regretfully give permission. Back in America, where King owns a large cattle ranch in Utah, Koro quickly adapts to his new lifestyle under the care of King and his rowdy ranch hands. Koro's music leads him to help several people and he soon earns admiration from the everyone he meets. In school, Koro encounters prejudice, but also the friendship of an American Indian girl. In the meantime, he has grown to a tremendous height, as many of his people do, and in high school he becomes a star basketball player. Everyone expects him to pursue the sport professionally, but he surprises them all by following a much different dream. Robert Barlow Fox served in the Navy in the Pacific and the Army in Europe. He was also a missionary for three years among the Maori people of New Zealand. He earned Bachelor and Masters degrees and did other graduate studies at the University of Utah and Utah State University and is now a retired educator. He is a member of the Society of Children's Book Writers and Illustrators and has published short stories, articles, poetry, and essays in many magazines and journals. He also won three Freedom's Foundation Awards. One, an essay on Abraham Lincoln, was read into the Congressional Record by then Senator Wallace F. Bennet of Utah. Once when Robert and his wife were traveling in Kenya and Tanzania, they met a small Masai boy who wanted to "practice his English." Fox saw the beginning of a story, and, like many writers, he asked the questions: "What if.?" This mystical book is the result. Robert Fox is also the author of TO BE A WARRIOR, INHERITED FAMILY, and THE SEEKER, all from Sunstone Press.
Sunstone Press, 9780865344891, 160pp.
Publication Date: March 1, 2006