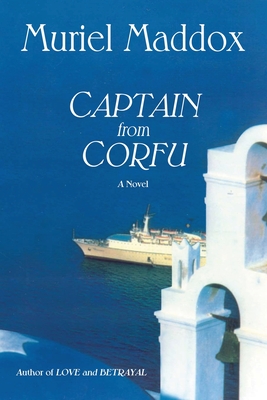 Captain from Corfu (Softcover)
Paperback

* Individual store prices may vary.
Description
It is April 1970 and Nikos Meletis, the captain of a Greek cruise ship, is returning from the Caribbean with a charter of German tourists. He docks at Venice to pick up a group of Americans. One of them will change his life. Nikos Meletis is forty-six, tall and darkly handsome, a hero of the Greek resistance during World War II. He has been a seaman for twenty-five years, a captain for the Delphinaki Lines for twelve. His wife and two sons live in Athens and he seldom sees them. At the welcoming cocktail party he meets Alexa Hollister, a beautiful young widow, traveling alone. She lives in Greenwich, Connecticut, with her two small daughters. Her husband was killed tragically the year before and she is just starting to pull her life together. She is cautious, not wanting to be hurt. But Alexa and Nikos fall deeply in love and this story of adventure and drama surrounding two people from different worlds leads to a surprising conclusion. CELEBRITY-SOCIETY MAGAZINE said: "Romance at its best...ought to hit the best-seller list and will definitely remain in your heart for a lifetime " MURIEL MADDOX is also the author of LLANTARNAM, LOVE AND BETRAYAL, NOELA and THAT MAN IN RIO and MYRA'S DAUGHTERS, all from Sunstone Press. She has traveled extensively in Greece and on Greek cruise ships and visited the islands of Corfu, Rhodes and Mykonos. She lives in Los Angeles where she is currently working on a new novel.
Sunstone Press, 9780865345287, 280pp.
Publication Date: July 15, 2006