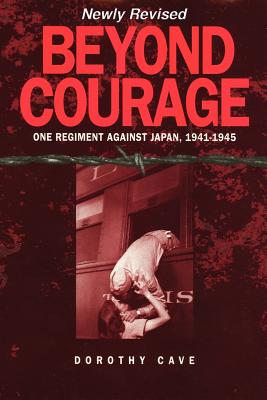 Beyond Courage (Paperback)
Sunstone Press, 9780865345591, 484pp.
Publication Date: November 15, 2006
* Individual store prices may vary.
Description
Bataan, the last bastion stemming the Japanese tidal wave across the Pacific, was about to fall. In the midst of crashing bombs and depleted stores, the vastly outnumbered lines broke and commands disintegrated. Only one unit, 'Old Two Hon'erd," a small band of New Mexico National Guardsmen, remained intact. With only rifles, a few rounds of ammunition, and an unshakable esprit de corps, they prepared to die but not surrender. In her award-winning history, Dorothy Cave follows the members of a small unit who played a key role in this pivotal moment in history. They were the first unit to fire when the Japanese struck. They guarded the bridges of the strategic retreat as all others crossed into Bataan to make the now-famous stand. They were the last to lay down arms, and did so only when ordered by the high command. Then followed the Death March, starvation, and brutality of Japanese POW camps and Hell Ships. Laughing at their captors, they sabotaged the Japanese war machine at every chance. They were still fighting in Uncle Sam's army and only half returned. Amid human depravity, described in graphic detail, they kept their faith, honor, and a profound love of their country. Theirs is a legacy of courage and something beyond. Dorothy Cave's literary credits include two Southwest Writers' Awards, the Simon Scanlon Award, and the International Literary Award. She has served as historical consultant for two film documentaries on the Battle of Bataan and the ensuing POW experience, and appears in both films as commentator. This book, now, classic, is widely regarded as "the definitive volume" on the subject. Cave's other books, all from Sunstone Press, include "Four Trails to Valor," "Mountains of the Blue Stone," "Song on a Blue Guitar," and "God's Warrior: Father Albert Braun, O.F.M., Last of the Frontier Priests.