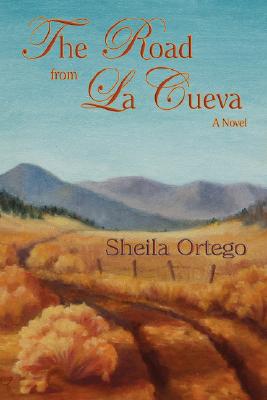 The Road from La Cueva (Hardcover) (Hardcover)
Sunstone Press, 9780865345881, 144pp.
Publication Date: February 1, 2008
* Individual store prices may vary.
Description
Ana Howland is at a crisis point. As a constrained yet passionate woman, she finds few outlets for her desires in her role as mother and wife. She is subsumed by a controlling husband, but is craving her own fulfillment. Her frustrations find outlets through a friendship with an eccentric neighbor and an affair with a man who respects her and nurtures her spirit and independence. Through hardship and grim determination, she learns to look with her own eyes, to feel with her own heart. She discovers a deep well of resilience and compassion, with room for growth and freedom. Her story is one of a leap of faith, away from despair and toward life at its fullest. Despite all odds, she navigates herself, through small but profound changes, into new ways of living, of relating to her friends, her daughter, herself. Sheila Ortego is president of Santa Fe Community College in Santa Fe, New Mexico. Born in New Orleans and of Acadian ancestry, Dr. Ortego received her doctorate in American Studies at the University of New Mexico, and since has taught Southwest Literature, Women's Literature, and Women's Studies at several colleges and universities. Her poetry has been published by the "Santa Fe Literary Review," and she has recently been admitted to the "Live Poets Society" in Santa Fe.