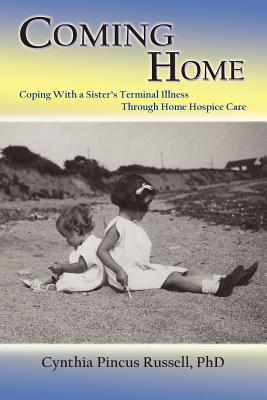 Coming Home (Paperback)
Sunstone Press, 9780865348745, 126pp.
Publication Date: April 15, 2012
* Individual store prices may vary.
Description
You're returning home from a conference at the other end of the county, switch on the answering machine at two in the morning and hear the words, "I'm dying." First, you know it just can't be true-she's been a hypochondriac all her life-but this time it may be. How do you literally drop a full life overnight to run a home hospice? This book is written by a younger sister, a psychotherapist and Psychosynthesis trainer. It's a story we all need to know as the population grows older, and most become caregivers in the home at some point. Included are many useful quotes, references from experts like James Pennebacker and Steven Levine, and the author's reflections. CYNTHIA PINCUS RUSSELL Russell, PhD, has published extensively in both general and academic periodicals. She teaches and supervises Psychosynthesis, collecting techniques from a variety of cultures for rapid recovery and growth. Dr. Russell has also been on the clinical faculty at Yale School of Medicine for years and served as Assistant Clinical Professor in Psychiatry (Psychology) as a supervisor. Her writing includes three books, dozens of articles, research on adult development and depression, poetry, non-fiction and fiction. Her book, "Double Duties," was a Woman Today Book Club selection, and Book of the Year of the New Haven Public Library. An essay, "Coming Home," was reprinted in seven languages. Recent publications include the poem "Memorial Day" in "Beyond Lament," an anthology of poems on the Holocaust, and poems in "Castalian Springs," "Orange Willow Review," "Red Oak" and many others. Articles have appeared in "The New York Times," "Parents," "Columbia," and other periodicals. Her "Patient as Teacher" program represents twelve years of research and interviews, and has been excerpted on line by the Yale School of Medicine.