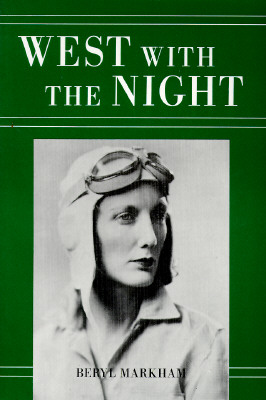 West with the Night (Paperback)
North Point Press, 9780865471184, 320pp.
Publication Date: January 22, 2013
* Individual store prices may vary.
Description
"West with the Night" is the story of Beryl Markham--aviator, racehorse trainer, beauty--and her life in the Kenya of the 1920s and '30s.
About the Author
Beryl Markham is also the author of "The Splendid Outcast: The African Stories of Beryl Markham. "
Praise For West with the Night…
"Did you read Beryl Markham's book, West with the Night? I knew her fairly well in Africa and never would have suspected that she could and would put pen to paper except to write in her flyer's log book. As it is, she has written so well, and marvelously well, that I was completely ashamed of myself as a writer. I felt that I was simply a carpenter with words, picking up whatever was furnished on the job and nailing them together and sometimes making an okay pig pen. But [she] can write rings around all of us who consider ourselves writers. The only parts of it that I know about personally, on account of having been there at the time and heard the other people's stories, are absolutely true . . . I wish you would get it and read it because it is really a bloody wonderful book."--Ernest Hemingway
or
Not Currently Available for Direct Purchase