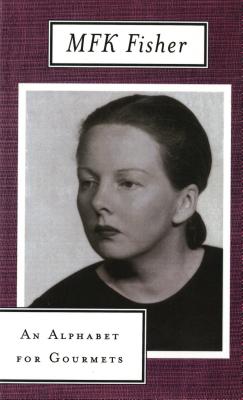 An Alphabet for Gourmets (Paperback)
North Point Press, 9780865473911, 232pp.
Publication Date: October 10, 1989
* Individual store prices may vary.
Description
In Alphabet for Gourmets, M.F.K. Fisher arranges a selection of her essays in a whimsical way that reveals the breadth and depth of her passion. From A for (dining) alone to Z for Zakuski, "a Russian hors d'oeuvre," Fisher alights on both longtime obsessions and idiosyncratic digressions. As usual, she liberates her readers from caution and slavish adherence to culinary tradition-- and salts her writings with a healthy dose of humor.
About the Author
Mary Frances Kennedy Fisher (1908-1992) is the author of sixteen books of essays and reminiscences, many of which have become American classics. Her books include The Gastronomical Me and How to Cook a Wolf. In 1991, she was elected to the American Academy and Institute of Arts and Letters.
Praise For An Alphabet for Gourmets…
"Since Mrs. Fisher wrote [An Alphabet for Gourmets], naturally it is witty, pungent and highly civilized, but also it has a special charm...It not only guides and titillates; it warms." —Rex Stout, The New York Times Book Review
"Full of sound counsel, shrewd observation, luscious memories of dinners eaten and wines drunk, and a lot of common sense spiced with personal recollection. It's a good mixture." —J.H. Jackson, San Francisco Chronicle
"Entertaining and knowledgeable." —The New Yorker