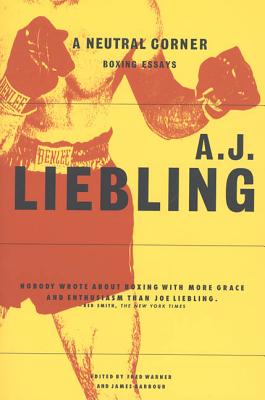 A Neutral Corner: Boxing Essays (Paperback)
Boxing Essays
Farrar, Strauss & Giroux-3pl, 9780865474956, 245pp.
Publication Date: January 1, 1990
Description
Fifteen previously unpublished boxing pieces written between 1952 and 1963.
Demonstrating A.J. Liebling's abiding passion for the "sweet science" of boxing, A Neutral Corner brings together fifteen previously unpublished pieces written between 1952 and 1963. Antic, clear-eyed, and wildly entertaining, these essays showcase a The New Yorker journalist at the top of his form. Here one relives the high drama of the classic Patterson-Johansson championship bout of 1959, and Liebling's early prescient portrayal of Cassius Clay's style as a boxer and a poet is not to be missed.
Liebling always finds the human story that makes these essays appealing to aficionados of boxing and prose alike. Alive with a true fan's reverence for the sport, yet balanced by a true skeptic's disdain for sentiment, A Neutral Corner is an American treasure.
About the Author
A.J. Liebling joined the staff of The New Yorker in 1935 and wrote for the magazine until his death in 1963. His books include Between Meals, A Neutral Corner, and The Honest Rainmaker. Fred Warner and James Barbour are emeritus professors at the University of New Mexico.
Advertisement