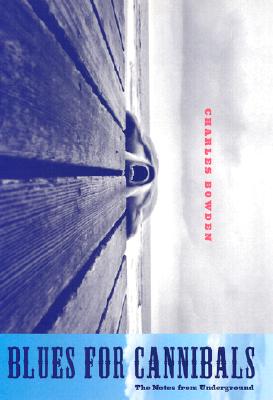 Blues for Cannibals: The Notes from Underground (Hardcover)
The Notes from Underground
North Point Press, 9780865476240, 288pp.
Publication Date: February 1, 2002
* Individual store prices may vary.
or
Not Currently Available for Direct Purchase
Description
Blues for Cannibals continues the quest Bowden began in Blood Orchid-to discover the headwaters of the sickness that seeps through the American soul, and to consider what it might mean to come fully alive in a time of exalted consumption, global pillage, gated communities, and wholesale destruction of the environment. Down, down he leads us, in intoxicating, nearly hallucinogenic prose-past the Yaqui, the Anasazi, and other ghosts of our collective history, past the hookers, winos, and assorted have-nots outside the prosperous circle by the fire. We meet a prisoner obsessed with painting presidents, sex offenders whose desires are not as alien as we wish, a murderer whose execution does not cure what ails us. "I wound up looking at a world where cannibalism is life," Bowden writes, "and of course, given the diet, a life without a future." He mourns a young artist who couldn't find a reason to keep living and tends a mesquite tree that won't die. And down among its metaphoric roots, he reacquaints us with the appetites-fierce, flawed, human-that might save us too. Blues for Cannibals is scripture for an age when bushes no longer burn.
Praise For Blues for Cannibals: The Notes from Underground…
"He seems to me a literary descendant of both Henry Miller's mad and energetic jazz riffs and the passionate rhetoric of James Agee."--Bill Holm, Hungry Mind Review

"A thrillingly good writer whose grandness of vision is only heightened by the bleak originality of his voice."--Ron Hansen, The New York Times Book Review
Advertisement