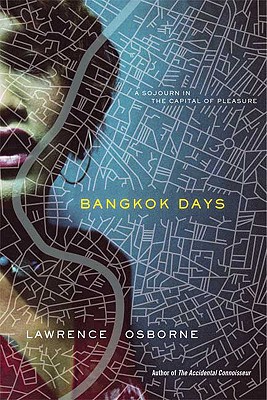 Bangkok Days (Hardcover)
North Point Press, 9780865477322, 288pp.
Publication Date: May 26, 2009
* Individual store prices may vary.
Description
A PASSIONATE, AFFECTIONATE RECORD OF ADVENTURES AND MISADVENTURES IN THE WORLD'S HOTTEST METROPOLIS

Tourists come to Bangkok for many reasons—a sex change operation, a night with two prostitutes dressed as nuns, a stay in a luxury hotel. Lawrence Osborne comes for the cheap dentistry. Broke (but no longer in pain), he finds that he can live in Bangkok on a few dollars a day. And so the restless exile stays.

Osborne's is a visceral experience of Bangkok, whether he's wandering the canals that fill the old city; dining at the No Hands Restaurant, where his waitress feeds him like a baby; or launching his own notably unsuccessful career as a gigolo. A guide without inhibitions, Osborne takes us to a feverish place where a strange blend of ancient Buddhist practice and new sexual mores has created a version of modernity only superficially indebted to the West. Bangkok Days is a love letter to the city that revived Osborne's faith in adventure and the world.
About the Author
LAWRENCE OSBORNE has written for "The New York Times Magazine," "The New Yorker," and other publications, and is the author of five previous books. Born in England, he lives in New York.
Praise For Bangkok Days…
Praise for Bangkok Days: "Wickedly enjoyable." —Joshua Hammer, The New York Times Book Review
"Bangkok is the sponge that absorbs 'those who have lapsed into dilettantism,' writes Osborne (The Accidental Connoisseur) in recounting his time in the fabled city of recreational sex and Buddhism. As he encounters characters questing for sensation and knowledge, he muses on how easy it is for Westerners to remake themselves in the East-much as the 19th-century English schoolteacher Anna Leonowens did when she tutored the royal children of Siam and fashioned herself into a mythologized literary figure. As he discovers in an encounter with a Catholic missionary, it is the ideal place to lose the burdensome grip of the "self." In Osborne's narrative, Bangkok serves as an existential crossroads for a cast of British, Australian and Spanish expatriates who are haphazardly searching for and running away from responsibilities; in the labyrinthine city, these tourists have established a playground for adult pleasure. As their documentarian, Osborne is at once incisive and romantic. He creates a character-driven travelogue that reveals but does not exploit the salacious subtext of Bangkok nightlife. It is a journey flush with atmosphere but tempered with a subtext of lonely Western wonder."—Publishers Weekly
"This book should rightly have been called 'Bangkok Nights,' for Osborne (The Naked Tourist) provides a raunchy account of the nightlife and bars and bargirls of Thailand's capital. In particular, he delves into the lives of a motley band of aging, libertine Westerners (Farangs) living in his apartment complex and explores the city in their company. Their tragicomic lives are compelling, and Osborne provides some extraordinary anecdotes. For instance, when an illness takes the author to the Bumrungad Hospital, he finds that it is more like a five-star hotel than a hospital. Despite being confined, the author and a companion manage a visit to a girly bar with two IV drips in tow. What lifts this book beyond mere sleaziness is Osborne's prose. He uses language with great skill, and the sounds and smells of Bangkok are wonderfully evoked. Osborne's writing conveys a genuine love for the city and an appreciation of its ethos of easygoing tolerance. Recommended." —Library Journal
"In Bangkok Days: A Sojourn in the Capital of Pleasure, Osborne revels in the intersection of the sacred and the profane . . . Bangkok Days is a refreshing diversion from the common portrait of the city's licentious reputation. From the Muslim neighborhood surrounding the Haroon Mosque to the ancient Buddhist Loha Prasat temple, Osborne finds beauty in all corners of the city. Meanwhile, his cultural exploration is sprinkled with information about the city's historic past. Osborne is at once sincere with his audience but occasionally deceitful with those he interacts with in the book. It's a commanding combination, one that lures readers to follow him around every twist and turn of Bangkok's back alleys." —Forbes.com
or
Not Currently Available for Direct Purchase