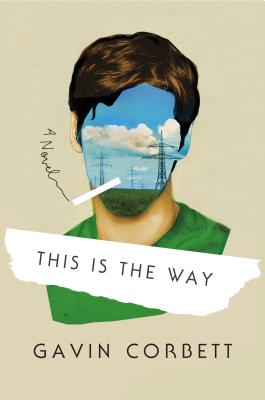 This Is the Way (Hardcover)
Faber & Faber, 9780865478916, 230pp.
Publication Date: March 5, 2013
Other Editions of This Title:
Paperback (3/18/2014)
* Individual store prices may vary.
Description
Anthony Sonaghan is hiding out in an old tenement house in Dublin: he fears he's reignited an ancient feud between the two halves of his family. Twenty-first-century Dublin may have shopping malls and foreign exchange students, but Anthony is from an Irish Travelling community, where blood ties are bound deeply to the past. When his roguish uncle Arthur shows up on his doorstep with a missing toe, delirious and apparently on the run, history and its troubles are following close behind him and Anthony will soon have to face the question of who he really is.
In prose of exceptional vividness, Gavin Corbett brings us a narrator with the power to build a new, previously unimagined world. His language, shot through with dreams and myths, summons a vision of Ireland in which a premodern spirit has somehow survived into contemporary life, brooding and overlooked. Funny, terrible, unsettling, fiercely unsentimental, "This Is the Way "is haunted by some of Ireland's greatest writers even as it breaks new ground and asks afresh why the imagination is so necessary to survival.
About the Author
Gavin Corbett was born in the west of Ireland and was raised in Dublin, where he studied history at Trinity College. "This Is the Way" is his second novel. He lives in Dublin.
Praise For This Is the Way…
Praise for This Is the Way
"A wonderful new voice." —Joseph O'Neill, author of
Netherland
"A troubling, mysterious, demanding, and beautiful book, narrated in a voice unlike any I have encountered in fiction. Corbett knows what he's doing: every sentence throbs with power." —Emma Donoghue, author of
Room
"Every now and then, a book comes along to reinvigorate the language and the way we 'music' our world. Gavin Corbett's
This Is the Way
—honest, funny, brave, unsentimental—is one of those books. A voice to savor and watch out for." —Colum McCann, author of
Let the Great World Spin
"Imagine Romeo and Juliet if Romeo had made peace between the Montagues and the Capulets by the strength of his fists, married Juliet, become a wife beater, found religion, and left his son and his brother facing the consequences of a revival of the interfamily war. Then imagine that the master of the stage is not Shakespeare but a writer with the rigorous introspection of James Kelman, mediated by the compassion of Raymond Carver and the visceral imagination of Alan Warner. Yes, and a hearty measure of Flann O'Brien besides. But the hell with the antecedents: Corbett is an original, with a bridge to the world of first things he's fashioned for himself." —James Meek, author of The Heart Broke In
or
Not Currently Available for Direct Purchase