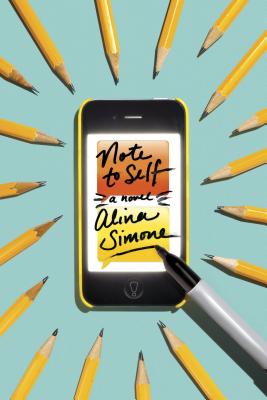 Note to Self (Hardcover)
Faber & Faber, 9780865478992, 245pp.
Publication Date: June 4, 2013
* Individual store prices may vary.
or
Not Currently Available for Direct Purchase
Description
A witty, keenly observant look at our Internet-obsessed culture
Anna Krestler is adrift. The Internet has draped itself, kudzu-like, over her brain, which makes it even more difficult to confront the question of what to do when she is dismissed from her job as a cubicle serf at a midtown law firm. Despite the exhortations of Leslie, her friend and volunteer life coach, Anna seeks refuge in the back alleys of craigslist, where she connects with Taj, an adherent of a nebulous movement known as Nowism that occupies the most self-absorbed fringes of the art world.
Art, Anna decides, is what will provide the meaningful life she's been searching for and knows she deserves. She joins Taj's "crew" and is drawn into his grand experimental film project. But making art is hard and microwaving pouch foods is easy. Soon enough Anna finds herself distracted by myriad other quests: remembering to ask Leslie "How are you?," reducing her intake of caloric drinks, and parrying her mother's insistence that she attend hairdressing school.
But when Anna's twenty-seven-year-old roommate a perpetual intern named Brie announces her pregnancy, it forces Anna to confront reality, setting off a chain of events that lead to a horrifying climax of betrayal.
Alina Simone's "Note to Self" is a shrewdly perceptive, hilarious, moving tale about friendship, art, and the search for a meaningful life in an era of rampant narcissism.
About the Author
Alina Simone is a critically acclaimed singer who was born in Kharkov, Ukraine, and now lives in Brooklyn. Her music has been covered by a wide range of media, including BBC's The World, NPR, Spin, Billboard, The New Yorker, and The Wall Street Journal. She is the author of You Must Go and Win, a collection of essays. Note to Self is her first novel.
Praise For Note to Self…
"Simone's is a wisecracking, mordantly observant, wide-awake voice. Even when the humor is bitter, there's something joyful in it—like hearing a direct dispatch from a neurotic person's consciousness." —Karen Russell, O Magazine
"With her first novel, musician and memoirist Alina Simone proves herself a hilariously whipsmart chronicler of thirtysomething creative ambition." —Scott Indrisek, Bookforum

"Note to Self is goofy, sweet, and all the things you want in a coming-of-age story. There's redemption in all this quotidian depravity." —Jen Vafidis, The Daily Beast

"Simone captures Anna's listless existence and her efforts to break out of her terminal inertia in this deft exploration of modern malaise." —Kristine Huntley, Booklist

"The flavors of the book are sharp and sour, like a Chinese soup, and Alina Simone, a singer/songwriter, is clearly a novelist, too." —Nick Hornby, The Believer

"Simone . . . skewers the self-absorbed world in which Anna is caught up with incisive writing and her observations are often so clever they deserve reading aloud. The dénouement stuns more than it should, but by then readers will be standing in Anna's shoes." —Publishers Weekly

"The Internet has burrowed deep into our souls, and Alina Simone writes about it with radical honesty. Plus she's hilarious." —Amanda Palmer

"People as multi-talented and skilled as Alina Simone, who sings beautifully, writes essays, and now foists upon us a truly funny and poignant novel, need to be stopped. And maybe they will be, but in the meantime, there is no harm in falling into the soulful voice of Simone's narrator, Anna, as she struggles with the end of numb, cubicled youth and the awkward beginnings of new life." —Sam Lipsyte, author of The Fun Parts

"Note to Self is smart, zany and sadly true about all that's truly sad about the state of human cognition in the digital age. Alina Simone has an extraordinary ear for the frenetic cadence and petty concerns of our times. She also has the heart and brains to point the way toward something more transcendent. I smiled, nodded, and shook my head in recognition all the way through." —Meghan Daum, author of Life Would Be Perfect If I Lived in That House

"A remarkably assured debut . . . Wicked, witty." —Kirkus Review

"Note to Self deftly dissects our Internet addiction, trawling the shallows of the 21st-century noncommittal mind in an engrossing story that both entertains and provokes. Alina Simone is a witty chronicler of our times." —Teddy Wayne, author of The Love Song of Jonny Valentine
Advertisement