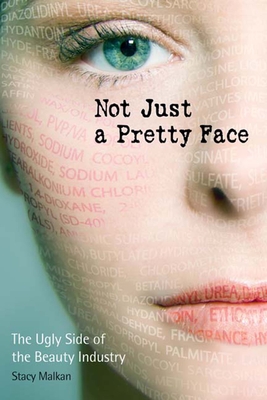 Not Just a Pretty Face: The Ugly Side of the Beauty Industry (Paperback)
The Ugly Side of the Beauty Industry
New Society Publishers, 9780865715745, 177pp.
Publication Date: October 1, 2007
Description
Lead in lipstick? 1,4 dioxane in baby soap? Coal tar in shampoo? How is this possible? Simple. The $35 billion cosmetics industry is so powerful they've kept themselves unregulated for decades. Not Just a Pretty Face chronicles the quest that led a group of health and environmental activists to the world's largest cosmetics companies to ask some tough questions:
Why do companies market themselves as pink ribbon leaders in the fight against breast cancer, yet use hormone-disrupting and carcinogenic chemicals that may contribute to that very disease?
Why do products used by men and women of childbearing age contain chemicals linked to birth defects and infertility?
As doors slammed in their faces and the beauty myth peeled away, the industry's toxic secrets began to emerge. This scathing investigation peels away less-than-lovely layers to expose an industry in dire need of an extreme makeover. The good news is that while the major multinational companies fight for their right to use hazardous chemicals, entrepreneurs are developing safer non-toxic technologies and building businesses on the values of health, justice and personal empowerment.
About the Author
Stacy Malkan is communications director of Health Care Without Harm, and a media strategist and cofounding member of the Campaign for Safe Cosmetics, a national coalition working to eliminate hazardous chemicals from personal care products. Stacy is a former journalist and newspaper publisher, and a longtime environmental health advocate who lives in the San Francisco Bay Area.
Advertisement