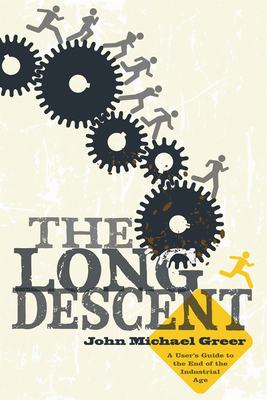 The Long Descent (Paperback)
A User's Guide to the End of the Industrial Age
New Society Publishers, 9780865716094, 257pp.
Publication Date: September 1, 2008
* Individual store prices may vary.
or
Not Currently Available for Direct Purchase
Description
A harrowing but ultimately hopeful vision of the aftermath of the age of oil.
Americans are expressing deep concern about US dependence on petroleum, rising energy prices and the threat of climate change. Unlike the energy crisis of the 1970s, however, there is a lurking fear that, now, the times are different and the crisis may not easily be resolved.
The Long Descent examines the basis of such fear through three core themes:
Industrial society is following the same well-worn path that has led other civilizations into decline, a path involving a much slower and more complex transformation than the sudden catastrophes imagined by so many social critics today.
The roots of the crisis lie in the cultural stories that shape the way we understand the world. Since problems cannot be solved with the same thinking that created thyem, these ways of thinking need to be replaced with others better suited to the needs of our time.
It is too late for massive programs for top-down change; the change must come from individuals.
Hope exists in actions that range from taking up a handicraft or adopting an "obsolete" technology, through planting an organic vegetable garden, taking charge of your own health care or spirituality, and building community.
Focusing eloquently on constructive adaptation to massive change, this book will have wide appeal.
About the Author
John Michael Greer is a certified Master Conserver, organic gardener and scholar of ecological history. His widely-cited blog, The Archdruid Report, deals with peak oil. He is the author of The Long Descent and lives in Ashland, Oregon.
Advertisement