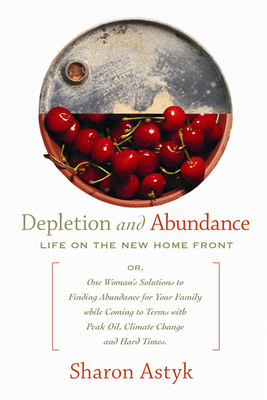 Depletion & Abundance (Paperback)
Life on the New Home Front
New Society Publishers - New Society Publishe, 9780865716148, 273pp.
Publication Date: September 1, 2008
* Individual store prices may vary.
Description
Protecting present and future generations in times of crisis.
Climate change, peak oil and economic instability aren't just future social problems-they jeopardize our homes and families right now. Our once-abundant food supply is being threatened by toxic chemical agriculture, rising food prices and crop shortages brought on by climate change. Funding for education and health care is strained to the limit, and safe and affordable housing is disappearing.
Depletion and Abundance explains how we are living beyond our means with or without a peak oil/climate change crisis and that, either way, we must learn to place our families and local communities at the center of our thinking once again. The author presents strategies to create stronger homes, better health and a richer family life and to
live comfortably with an uncertain energy supply
prepare children for a hotter, lower energy, less secure world
survive and thrive in an economy in crisis, and
maintain a kitchen garden to supply basic food needs.
Most importantly, readers will discover that depletion can lead to abundance, and the anxiety of these uncertain times can be turned into a gift of hope and action.
An unusual family perspective on the topic, this book will appeal to all those interested in securing a future for their children and grandchildren.
About the Author
Sharon Astyk is a former academic who is a writer, subsistence farmer, parent, activist and prolific blogger (sharonastyk.com and henandharvest.com). She farms in upstate New York with her husband and four children, raises livestock, and grows and preserves vegetables. She is the author of Depletion and Abundance, and co-author of A Nation of Farmers.