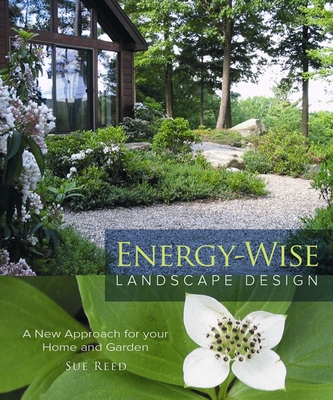 Energy-Wise Landscape Design
A New Approach for Your Home and Garden
Paperback

* Individual store prices may vary.
Description
An inspiring instructional handbook for transforming idealism into social change
The pursuit of freedom and justice is a timeless one, but new activists may not know where to begin, while more experienced ones often become jaded or fatigued. The task of constructing a new society, free from oppression and inequality, can be overwhelming. Tools for facilitating motivation, engagement, and communication can mean the difference between failure and success for activists and social movements.
Educating for Action collects the voices of activists whose combined experience in confronting injustice has generated a wealth of key insights for creating social change. This practical guide explores such topics as:
Community activism and direct democracy
Conflict negotiation, communication, and rhetoric
Law, the educational system, and lifestyle activism
Social media skills, conference planning, and online organizing
Written in an inspirational tone, Educating for Action consciously straddles the line between street activism and classroom instruction. Bridging the gap between these two worlds makes for an engaging and instructive manual for social justice, helping students, teachers, and larger activist communities turn their idealism into action.
Jason Del Gandio is a scholar-activist and assistant professor of rhetoric and public advocacy at Temple University. He is the author of Rhetoric for Radicals: A Handbook for 21st Century Activists .
Anthony J. Nocella II is a scholar-activist and senior fellow of the Dispute Resolution Institute at the Hamline Law School. He is a long-time anti-racism, youth justice, prison abolition, hip hop, animal, disability, and Earth liberation activist and has published over fifty scholarly articles and book chapters and sixteen books.
Praise For Energy-Wise Landscape Design: A New Approach for Your Home and Garden…
This information-rich book goes beyond the usual turf of ubiquitous green-home guides by detailing low-maintenance landscape designs to keep your home warm in winter and cool in summer. Ideal for people who are seriously committed to lowering their home's carbon footprint, the book is part science textbook and part how-to guide, with illustrations diagramming wind patterns and shade angles. Later chapters focus on strategies for reducing energy and water use during lawn care (hint: rethink the definition of "lawn").—The Sierra Club

Her book, Energy-Wise Landscape Design, provides a fresh approach for your home and garden Reed's book presents hundreds of practical ways everyone can save money, time and effort while making their landscapes more environmentally healthy. The Calgary Herald

Filled with practical, specific design advice that will inspire you to get up and get working to make a better home landscape for yourself and the planet. - Paul Cawood Hellmund, President/Director, Conway School of Landscape Design

This comprehensive book will be of tremendous value to everyone from individual homeowners to students of environmental design. - Darrell Morrison, Dean Emeritus, School of Environmental Design, University of Georgia

Sue Reed's step-by-step suggestions make change towards sustainable landscaping doable, instead of difficult and unfamiliar.- Leslie Jones Sauer, author of The Once and Future Forest

This isn't your average garden book. With info on how your yard can cool your house, protect you from wind, and divert moisture away from your foundation. Energy-Wise is a deeply comprehensive guide. Helpful photos and diagrams accompany every topic, from how to design parking spaces to where to build your house on the property. - Finding Solutions , The David Suzuki Foundation newsletter

After reading Energy-Wise Landscape Design, I was taken to a whole new level and have a new appreciation for how important our landscape design can be. There is so much information packed into this book along with amazing photos and detailed drawings. Sue gives us an education in landscape design while opening our eyes to the possibilities of our individual landscapes. Her voice is full of common sense and charm. I highly recommend this book. - mygreenside.com

Sue Reed gives practical advice on lowering energy use through careful design of the landscape and placement of structures. This book is highly recommended for its sound environmental guidance.- Chicago Botanic Garden

I highly recommend reading Energy-Wise Landscape Design. It is chock full of easy steps you can take to reduce the amount of energy used in your landscape. Choose some easy steps that you can put in practical use right away, then work yourself through the many other ideas that Sue Reed presents. -Ecosystemgardening.com

As the cost of energy increases, we are all looking for ways to save. Energy-Wise Landscape Design by landscape architect Sue Reed is a great resource that describes the many ways home gardeners can reduce the energy needed to heat and cool their homes through the thoughtful choice and placement of landscape plants.
Filled with lots of specific, practical, how-to information, this book will help you shrink your energy footprint while designing a beautiful environmentally sound landscape. - National Gardening Association
New Society Publishers - New Society Publishe, 9780865716537, 293pp.
Publication Date: April 1, 2010
About the Author
Jason Del Gandio is an Assistant Professor of Rhetoric and Public Advocacy at Temple University. He has participated in the Global Justice Movement, the anti-war movement during the Bush Administration, the anti-RNC demonstrations of 2004, fair-trade campaigns, Latin American solidarity work and the Occupy Movement. Jason has appeared on television and radio, and regularly speaks on college campuses and at public venues. He is the author of Rhetoric for Radicals: A Handbook for 21st Century Activists . Anthony J. Nocella is a scholar-activist, a Visiting Professor in the School of Education at Hamline University, and a Senior Fellow of the Dispute Resolution Institute at the Hamline Law School. From blockading highways against the war in Iraq to lobbying for national forest protection, Anthony has been involved with numerous movements and struggles, including dismantling the school-to-prison pipeline, anarchism, Earth liberation, animal liberation, disability liberation and Hip Hop youth activism. He has co-founded several active political organizations and published more than 50 scholarly articles and 15 books.
or
Not Currently Available for Direct Purchase