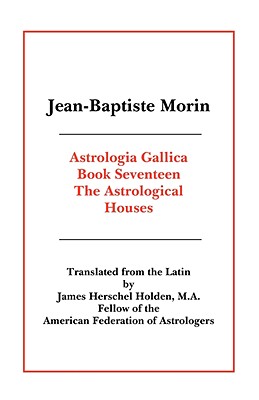 Astrologia Gallica Book 17 (Paperback)
American Federation of Astrologers, 9780866905831, 144pp.
Publication Date: August 8, 2008
* Individual store prices may vary.
Description
This book is an English translation of Book 17 of the Astrologia Gallica. In the First Section, Morin explains the Cabala of the Twelve Houses and their natural foundation. The Second Section is devoted to different methods of House Division. Several horoscopes are shown. The Third Section discusses the formal reasons for the natures of the Houses and their mathematical basis. Morin was a physician who became the most renowned of all French astrologers. He was appointed Royal Mathematician to King Louis XIII and was summoned to be present at the birth of the royal heir, the future King Louis XIV. James Herschel Holden, the translator, is Research Director of the American Federation of Astrologers and has been especially interested in the Morin Method of horoscope interpretation.