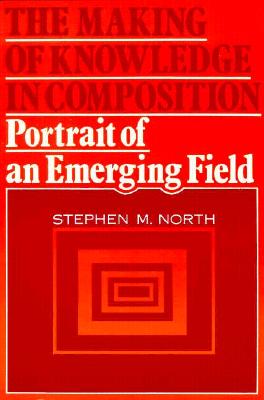 The Making of Knowledge in Composition (Paperback)
Portrait of an Emerging Field
Heinemann Educational Books, 9780867091519, 416pp.
Publication Date: March 17, 1987
* Individual store prices may vary.
Description
In a style that combines scholarly care with remarkable readability, North examines the development of the field of composition in a way it has not been examined before. Rather than focusing on what people claim to know about teaching writing, he concerns himself primarily with how they claim to know it. Eight groups of knowledge-makers are treated in separate chapters: Practitioners, Historians, Philosophers, Critics, Experimentalists, Clinicians, Formalists, and Ethnographers. Each of these chapters orients the reader by tracing the mode's first uses in the field and listing its best known and most important adherents; then goes on to explain how the mode of inquiry works, illustrating key points with painstaking analysis of well-known studies. In his final three chapters, North turns from these individual modes to consider the field as a whole: How have these different ways of making knowledge come together? What is Composition now, and what is it likely to become?
or
Not Currently Available for Direct Purchase