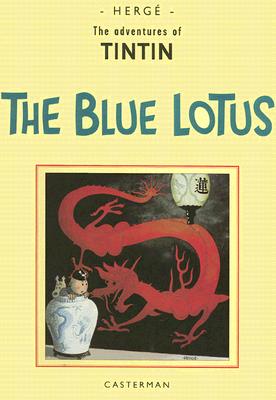 The Adventures of Tintin (Paperback)
The Blue Lotus
Last Gasp, 9780867199062, 126pp.
Publication Date: September 30, 2006
Other Editions of This Title:
Paperback (7/30/1984)
Paperback (5/30/1978)
Paperback (9/30/1976)
Paperback (6/30/1974)
Paperback (4/30/1975)
Hardcover (6/20/2003)
* Individual store prices may vary.
Description
Tintin travels to China in a tale considered Herge's first masterpiece, as well as Tintin's only foray into actual history, the Sino-Japanese conflicts of the early 1930s. political tensions combined with chilling threats of drugs give the story an especially realistic sense of danger. The tale unfolds in China, a place as yet unknown and mysterious to Tintin. It looks like our hero may have bitten off more than he can chew as he takes on the task of wiping out the international opium trade, which has a vice-like grip on this beautiful country. With the assistance of the secret society Sons of the Dragon, and his friend Chang (whom he encounters later on in the story), Tintin succeeds in overcoming myriad obstacles to finally triumph over his adversaries and disband their network of corruption.