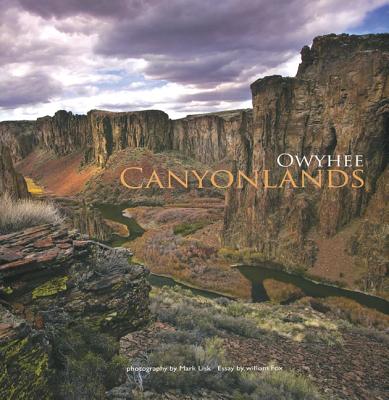 Owyhee Canyonlands (Hardcover)
Caxton Press, 9780870044649, 120pp.
Publication Date: May 1, 2008
* Individual store prices may vary.
Description
About 10,000 people inhabit this high desert area, geographically larger than the Commonwealth of Massachusetts. The Owyhees contain some of the most specatcular and pristine canyon lands in the US. This title features photographs of the Owyhee, along with essays by people who love the region, that bring the rugged beauty of this region to life.
About the Author
Mark Lisk has long roamed the deserts, mountains and river canyons of the American west by foot. A graduate of the Brooks Institue of Photographic Arts, Mark has developed a national reputation for his photography of nature at its most pristine.
Praise For Owyhee Canyonlands…
"Few people know about the Owyhee Canyonlands, which William Fox describes in his introductory essay as a "deeply riven sagebrush-steppe" sprawled across millions of acres of southwestern Idaho, southeastern Oregon and northern Nevada. For one thing, it''s not all that easy to get to, and for another, it''s rugged, rugged, rugged. Fox calls its impenetrability a "good thing," and he''s right. As Mark Lisk''s photos make clear, the magnificence of the area is staggering, and easy access could spell its doom. Lisk''s photos make up the bulk of the book, and they''ve got me ransacking my store of adjectives. Divided into categories such as "Plateau Light" and "Ancient Form," they capture a wild, harsh, almost surreally beautiful landscape. People aren''t entirely absent from that landscape, however. Native Americans have left petroglyphs and Basque sheepherders graffiti. A few farmers and ranchers make a living there, and while their presence has had little impact, increasing ATV traffic will. The danger of such a book as Owyhee Canyonlands is that it may inspire a new wave of visitors, which is not a good thing. Buy the book, certainly it''s a winner but keep away."—Grove Kroger, Boise Weekly

 
-Grove Kroger
or
Not Currently Available for Direct Purchase