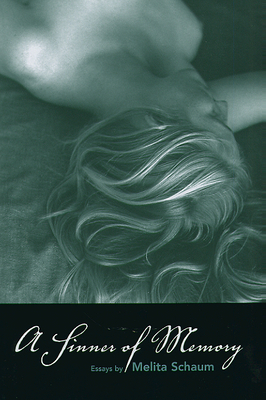 A Sinner of Memory (Hardcover)
Michigan State University Press, 9780870137075, 161pp.
Publication Date: April 30, 2004
* Individual store prices may vary.
Description
In this collection of essays, poet and essayist Melita Schaum reflects on individual experience from the perspective of a wanderer in mid-journey: a woman in her 40s, traveler, writer, and self- styled seeker who finds herself flaunting the "system" and bucking the odds. Contemplating marriage at age 44, trying to sort out the tangles of a midlife relationship, waffling about parenthood and freedom, she speaks to anyone who has tried to live an examined life or who has ever wondered whether happiness and unconventionality can coexist.
     Like their author, these essays roam the globe: Paris, Venice, Australia's Great Barrier Reef, an arts colony in the southern California desert, a snowbound cabin in the Catskills. The essays touch on themes of mortality and love, loss and recovery, and invite us to smile at the levity and accident of getting it right.
     A Sinner of Memory is about chance and choice, about wonder and catastrophe. It deals in the incongruous, but it amazes with unplanned congruities as well: pattern, composition, the pleasure of recurrence, as in music or poetry or love. Like life, these essays take us to unexpected places. They show that, whether the journey is across continents or in the heart, "we never land where it was we meant to land."
About the Author
Melita Schaum is the author of two works on the modern poet Wallace Stevens (Wallace Stevens and the Feminine and Wallace Stevens and the Critical Schools) and two works on women's issues (Stalked: Breaking the Silence on the Crime of Stalking in America and Gender Images: Reading for Composition. She has received the Dorothy Cappon Churchill Award in Creative Nonfiction, the New Millennium Writings Prize in Literary Essay, and was named William A. Rainey Scholar in Creative Nonfiction at the Bread Loaf Writers' Conference.
or
Not Currently Available for Direct Purchase